You are now in charge!
You or anyone you designate can now update your church website right from the web. Your staff can make the updates from anywhere and the best thing is that you don't need to know any html or web language.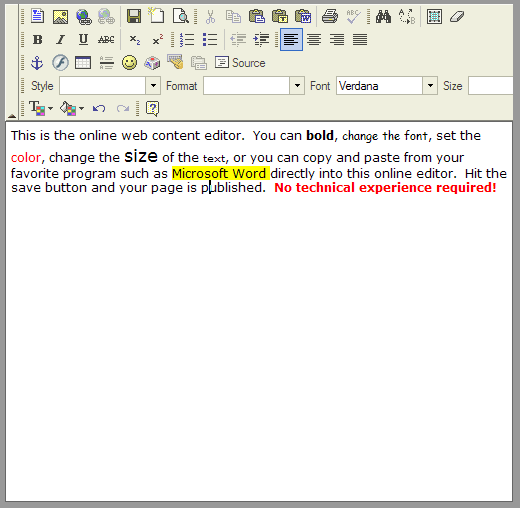 Make the updates right in this online editor, hit the "save" button and your page is published instantly! You can even design your page content in another program and paste the content into this online editor. It's so simple even your pastor can do it!