We are so excited to be a part of the Salamanca, New York community and are very thankful for the opportunity to be here every Sunday morning! Our name, Anchor of Hope Christian Church, is based on Hebrews 6:19 - a reflection of the unchangeable purposes and promises of God: "We have this hope as an anchor for the soul, firm and secure. It enters the inner sanctuary behind the curtain" – the very presence of God!
He is a good Father who is always for us and is with us through every circumstance!
We pray you will consider visiting in the future and enjoying the presence of God with us. We have services at 10:30am Sunday morning at the church located at 12 Park Avenue, Salamanca, NY. We have anointed contemporary praise and worship, along with traditional music as well.
We are extending a personal invitation to you - please come and visit, you will be welcome!
---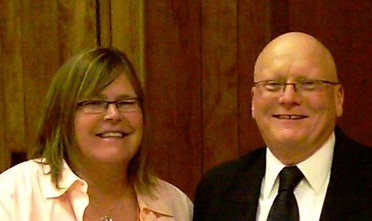 We would like to take this opportunity to introduce ourselves, the pastoral leadership of Anchor of Hope Christian Church, David and Karen Prymak. We have been married for over 40 years and have several children and grandchildren. David is retired from Stroehmann's Bakery in Olean, NY and Karen is a Licensed Social Worker, providing counseling services in the community.