Welcome to Judah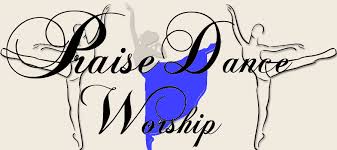 New Victory Temple's Praise Dance Team 1st Annual Summer Camp
Due to the emerging popularity of liturgical and praise dancing, Judah will hold its first Praise Dance Camp to: 1) unite and praise God through dance; 2) promote fellowship among dance ministries; and 3) offer an alternative resource to support and promote praise dance in the same spirit as church related camps. This camp is open to both boys and girls ages 6 and up. Classes will be spilt ages 6-11 and 12 and up. Camp will be held July 20-24, 2015, from 9am -2pm. Registration fee for the camp is ($15) and the cost of the camp is $135.00 for the week and includes praise dance wear for the showcase as well as lunch daily.
Your dance ministry is encouraged to consider participating in this truly anointed dance camp and showcase. We are confident the exposure and performance experience will benefit you and your ministry considerably. If you have any questions or need further information, please call 843-297-8340 or visit the website at.www.newvictorytemple.org/Judah.
We look forward to seeing you on July 20, 2015 for "Judah's Praise Dance Camp and Showcase".
---
Judah Dance Camp (July 20-24, 2015) and Showcase (July 25, 2015) - Registration Information Here
1. Download form.
2. Fill out form.
3. Mail or email form to Judah Camp and Showcase, New Victory Temple Ministries, PO Box 60566, North Charleston, SC 29419 or cushan@newvictorytemple.comcastbiz.net
4. Receive your comfirmation of registration by email.
5. See you at the Judah Praise Dance Camp and Showcase in July.
Powered by MyFlock © Copyright 2008


NEW VICTORY TEMPLE MINISTRIES
PO Box 60566, 1382 A Remount Rd.
North Charleston, SC
29419

843-297-8430



Signed In As:
Guest62817