About New Victory Temple
We consider it our duty, privilege, and deem it proper in this place to give you a brief history and doctrinal affirmations. New Victory Temple Ministries, Inc. was founded in February 1992 under the leadership of Pastor Arthur Nelson, Jr. He then joined the United Pentecostal Council of the Assemblies of God (U. P. C. A. G.) under the leadership of the late Bishop Lunn Green, a man of faith with a vision from God. The current President of the Southern District U. P. C. A. G, Elder Charles Williams, later ordained him. God then directed him on the proper establishment of the New Victory Temple Ministries. The church is being operated by a body of believers who love and worship the Lord in spirit and in truth. The purpose of our church is to:
1. Promote and further strengthen unity of faith.
2. To help those that are in need.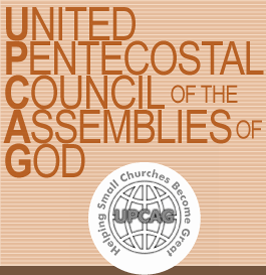 3. Promote the teaching of God's Word
4. Reach out to those that are without Christ in the surrounding areas.
The organizations which operate in our church are the:
Praise Team
Men's Ministry
Foreign Mission Outreach
Missionary Board
Usher Board
Women's Ministry
Youth Ministry
United Pentecostal New Covenant Fellowship
Powered by MyFlock © Copyright 2008