The Crossing Church Vision/Purpose Statements
Our Vision: To assist people in the development of their relationship with Jesus Christ and one another.
Our Purpose: To be authentic in our love for God and one another; and passionate about serving one another and our community.
News and Info
Every Wednesday night is Family Night!!! 7PM!!!! Children's and Youth ministries, Adult Study Program
Come on out and join us!!!
Gentle Teaching Training - this Saturday (5/18) from 9-11:30 at The Crossing!!
Childrens Ministry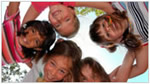 Kids enjoy life. Find a place where church is fun and God is real. Quality and creative ministry is offered in our nursery, preschool, and kids church., We desire to include all children for building up foundations that begin in the home, under the teaching of people who love children and desire to have a part in their training!
Youth Ministry
NEW IDENTITY
In Him we're going deeper, growing stronger, raising the standard and learning to live it and love it!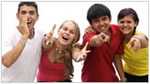 Young people connect with God and with each other in our Junior High and Senior High ministry groups. Meeting every Wednesday night at 7:00 - bring a friend!
Life Groups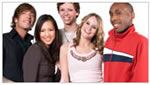 Life is a journey that no one should have to go through alone. Through small groups we're building meaningful and lasting relationships so we can do life together. We study and discuss previous Sunday messages. Please see Guest Services for dates, times and locations of our groups!